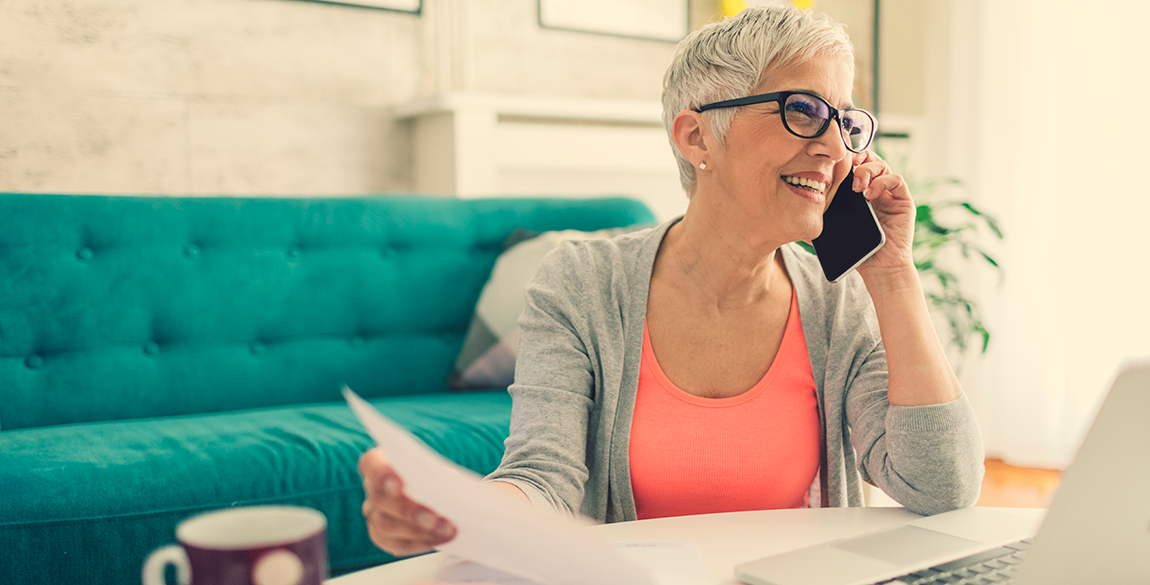 When it comes to investing your money and planning for retirement, your options are seemingly endless.
Several big-name financial service companies may come to mind when you think about growing your investment accounts. These big-name companies have a lot to offer in terms of investment technology; however, the size of these organizations often makes it difficult for their advisors to find the time to create meaningful client relationships through sincere, quality service.
Robo-advisors are also gaining popularity, using online questionnaires to determine how your money should be invested. Clients may find that their unique financial needs aren't being considered. This impersonal approach doesn't appeal to everyone; this is especially true for investors who feel their unique needs should be addressed on a personal level.
Small firms can excel in client service. At American Wealth Management, client service is our top priority. It's what sets us apart. We maintain a fiduciary standard with all of our clients, which means we act in the client's best interest. This standard protects clients from excessive commissions and fees, products that don't match client goals, and more. We know our clients by name, we know their stories, and we try our best to have our advice align with each client's needs.
Here are four reasons you can trust smaller financial firms to take thoughtful care of you and your money:
1. Small firms treat you like a person, not a number.
An advisor at a large, national firm may have more than 1,000 clients. While this seems impressive on the surface, you can imagine that effectively maintaining all of these relationships is understandably difficult. This advisor will spend time with his or her biggest clients and often forget about the smaller ones. After all, there is only so much time in a day. At AWM, each client is important. We take the time to get to know you and understand how we can best serve you. You are much more than a number to us.
2. Small firms create personal relationships.
Large firms may not have the time needed to learn about you and your goals. The advisors at AWM want to know you. There is so much we need to know about you to effectively take care of your finances today and long term. You can expect us to ask you these types of questions: Do you want to leave a legacy? Are you charitably inclined? What do you do for fun? We consider our clients friends. More importantly, we will ask you about your goals, your ambitions, when you want to retire, and how you want to live in retirement. Through this relationship, we will assist you with strategically investing your assets and planning for an enjoyable retirement. We work hard to make your ambitions tangible.
3. Small firms focus on holistic growth.
While asset growth is a mainstay of our business, the advisors at AWM also spend time helping you plan for retirement, wealth security, and wealth transition. Our holistic approach considers the complexities of your life and how all of the pieces fit together in order to provide a tailored financial strategy. As you transition from one stage of investment planning to another, we stay with you as your needs change and evolve and as financial opportunities change.
4. Small firms use independence to better serve you.
Large firms create partnerships with companies and may recommend these companies' products to you. Purchasing these products may be in your best interest, but they also might not be. We care about your best interest. As an independent firm, AWM does not have obligations to investment product providers. We don't need to meet production or cross-sell quotas or other corporate directives that can lead to conflicts of interest. We maintain a fiduciary standard to serve you.
Many financial advisors choose to focus their expertise within smaller firms. The size of a company does not reflect its excellence. When it comes to investing your money, you want a financial expert—someone you know and trust—who is 100% in your corner. When it comes to your hard-earned money, your financial needs deserve personalized attention. American Wealth Management is here to provide that experience.
Securities offered through M.S. Howells & Co. Member FINRA/SIPC. Advisory services offered through American Wealth Management. M.S. Howells & Co. is not affiliated with American Wealth Management.